Frequently Asked Questions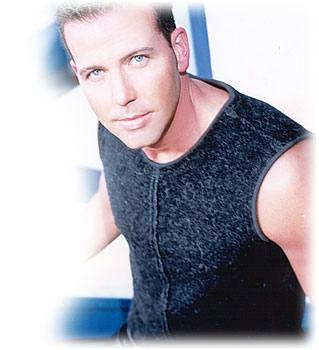 ---
A.
The media covers a wide range of situations and opportunities. They can include:
Films and Motion Pictures
Television shows (host and guests)
Advertising
Television commercials
Infomercials
News anchors
Fashion Shows
Magazines
Spa or Salon
Catalogs
Brochures
Newspaper
Models
Personal Image Consulting
News or documentary programs
Music Video
Training films
Politicians or dignitaries
Soap Opera
Musician Concerts
Wedding
A make-up artist must be highly skilled in areas ranging from which make-up formulations to use, to color balance, contrast and the technique of application and correction. They must also know how to identify the different types of film and lighting in all media situations and be able apply the above skills accordingly. Not only do media make-up artists work with actors, celebrities, entertainers, fashion models, and musicians, they also have a solid foundation in the basic skills of application for the every day person. This creates the opportunity to also work with brides, salons, cosmetic companies, and as an image consultant. They have unlimited potential in their business because their market is so vast.
back to top
---
A.
Media is the most all-encompassing. It includes fashion, film, television, print, and every day. There is also prosthetics, period, special effects and post surgery. Be cautious when choosing a school that teaches everything. Clients hire make-up artists who specialize in a particular field. You must decide which area you would like to specialize in and then seek training by an experienced educator in that field.
back to top
---
A.
Instruction of media make-up application and technique
Marketing tips and techniques on how to make this a successful business
A full make-up artist kit valued at $999, which includes camera-ready make-up for all skin tones, a set of 10 brushes, and a professional make-up case with fold out trays, used by make-up artists worldwide
Opportunity to build a current portfolio
A nationally recognized document of certification deeming you schooled and skilled in the area of media make-up artistry
back to top
---
A.
Every state has different laws pertaining to the licensing of a make-up artist. Check with your State Licensing Department to find out their requirements. The state of Utah (where corporate headquarters are located) does not require a license.
back to top
---
A.
Because every state's laws are different, it is impossible to provide all criteria of licensing for every state. Upon completion of the course and after passing the final test, Re-Creation Studio will provide you a nationally recognized document of certification deeming you schooled and skilled in the area of media make-up artistry.
back to top
---
A.
No. Payment in full is required the first day of class.
back to top
---
A.
We want to make sure this is a win-win for both of us. Therefore, we carefully consider each applicant, and make our decision of acceptance based on information given to us in the application. Once accepted, a deposit is the only thing that reserves a position in a class.
back to top
---
A.
You will receive 48 hours of lesson and application over the course of 1 week -- Mon-Sat.
back to top
---
A.
Provo, Utah.
back to top
---
A.
Currently, Re-Creation Studio courses are only offered in Salt Lake City, Utah. The applications we teach can be used Nationally and Internationally.
back to top
---
A.
Most schools have 1 instructor to 50+ students. We only allow 8 students per class to provide you the maximum personal attention.
back to top
---
A.
In other schools, the students spend most of the time working on each other which means time wasted sitting in a chair. We believe you need every opportunity to work on as many people as possible. To accomplish this, we provide models and actors for you to work on.
back to top
---
A.
Some schools do not offer information for finding employment while others charge additionally for this information. Part of our curriculum includes marketing of yourself and your business. We teach you about the industry, the etiquette, and how to make this a successful business. We also have hundreds of resources and options for potential work available to our students.
back to top
---
A.
If you are under 18 years of age, you must have a legal guardian sign the contract.
back to top
---
A.
Because this area is growing quickly, most hotels are only 2-3 years old. They are within 5 miles of the Studio and some offer a shuttle to the Studio. The rooms range in price from $35-45/per night.
back to top
---
A.
Because we don't feel that any one line makes perfect products across the board, we have researched a broad range of products. We tested each one of them for performance on their specific tasks. The products in this kit represent the BEST the industry has to offer. We didn't skimp here. This kit equals our reputation so be assured that the product selection is comprehensive and comes out of the same factories as some of the most quality lines in the industry (MAC, Smashbox, Stila, Cinema Secrets to name a few).
back to top
---
A.
1 aluminum train case with carrying strap and key
Set of 9 professional artist quality brushes
10 shades of media foundation
Contour
Concealer palette
2 lip palettes equivalent to 10 tubes
2 blush
Lip gloss
10 eye shadows
2 cake eyeliners
Stainless palette
Stainless spatula
3 shades loose powder
Mascara
Clear mascara
7 lip/eye pencils
Waterproof eyeliner sealer
Make-up sponges (non latex)
Disposable mascara wands
Powder puff
Brush cleaner
Cleaner tin
back to top
---
---
Copyright © 2002-2006 Re-Creation Studio. All rights reserved.