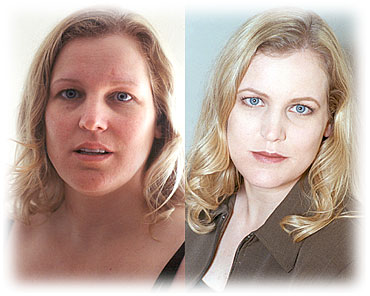 Do you need a makeover for that special event? Do you want to learn about the new colors of the season or some new techniques? Or maybe you just want to learn to do your make-up the right way. Whatever your need, Re-Creation Studio can help you look your best with a range of services from one of the nation's top make-up artists.

We use a range of cosmetics from M*A*C, Stila, Bobbi Brown and Lancome, to our own private label line called Re-Creation Studio.



PERSONAL MAKE-UP WORKSHOPS:

Do you want to learn how to do your own make-up? Are you in a rut and need some fresh ideas? Do you like trendy styles and want to incorporate them into your make-up? Do you have a daughter who is beginning to wear make-up and you want her to learn how to do it tastefully? This is the class for you! Come join us for a fun afternoon of color, tips, techniques and make-overs. We teach different techniques to achieve different looks. We will teach you how to get that fresh and dewy look. You will learn how to maximize or minimize features of the face. We will show you how to use all the different brushes to get different looks. We will educate you about the different types of cosmetic products. We will show you the newest colors of the season. And, you will even walk away with a product to get you started! These classes are limited to 15 people so you will get the maximum attention possible.



Sign up today-these classes fill up FAST! Call 801-362-8934 to reserve your place.

Class Hours: See specific class
Class Fee: $45 per person (includes instruction, handouts, and a product)
Schedule: Studio Located at 227 W 1230 N, provo, Utah 84604

Young Faces - Coming Soon!
Classic/Natural - Coming Soon!
Urban Trendy - Coming Soon!
The Professional Woman - Coming Soon!

For more information or to sign up please contact us.



HAIR STYLISTS/SALON PERSONNEL

Would you like to add make-up application to your list of services? Do you know the difference between the lighting at a Prom vs. a Bridal shoot and how it will affect your make-up in the photos? This 2-3 day class will teach you everything you should have learned in Beauty School but didnít. We will teach you the RIGHT way to apply make-up for various situations and the RIGHT tools to use to get the results you want. You will learn about foundation matching, color correction, contouring, highlighting and much more. Taught by an experienced professional make-up artist, this class will advance your knowledge of the make-up industry. You will be more confident in your ability as a make-up artist. And, you will even get a certificate showing that you have advanced education in make-up artistry. Contact us for course information and a schedule.



SALON AND SPA OWNERS

Have you thought of offering make-overs and selling make-up as a way to increase your revenues? Do you have the time to source a quality line of cosmetics, negotiate the price and research the colors and products that sell best in this area? Oh and donít forget you must train a salesperson in make-up application and sales, (how do you pay them?), create a pricing system that is competitive and display it to entice your customers. This task can be overwhelming and time consuming. Donít waste precious money by starting from the beginning. We have done all the ground work for you. Re-Creation Studio has a program for salon and spa owners that could increase your revenue and gain customer loyalty through the art of make-up application and sales. Let our experience in the industry help you begin making money immediately. Contact me for more comprehensive information and literature: holly@learntodomakeup.com or 801-362-8934.



IMAGE CONSULTING:

$100/per hour (one hour minimum)
Learn about your face shape and how to maximize your features
Get an analysis of the make-up you are currently using with suggestions of products you may need to buy, or get rid of
Learn how to look natural or glamourous
Learn to pick the right colors and how to apply them
Learn how to compliment your wardrobe style with your make-up
Much, much more
This consultation is personalized based on each clients needs



WEDDING PARTIES






BRIDES, BRIDESMAIDS, PARENTS etc.

Why do you need a professional make-up artist?

This is one of the biggest days of your life. It will forever be preserved in photographs and you will want those photos to look wonderful. Did you know that several foundations cast a pink, shiny hue when put under a photographer's lighting? Did you know that lipstick colors will change with different film types? You need an artist who has been trained to be knoweledgable about lighting, camera film, indoor/outdoor exposure, time of day and color placement. You will also want to use a professional line of cosmetics that have been formulated for people who are being photographed. To ensure you look your best, you will want someone who is experienced not just in putting on make-up, but making it look fantastic in any situation.

Because the needs in this area are so varied, please call for pricing.




MODELS

$45/hour. 3 hour min.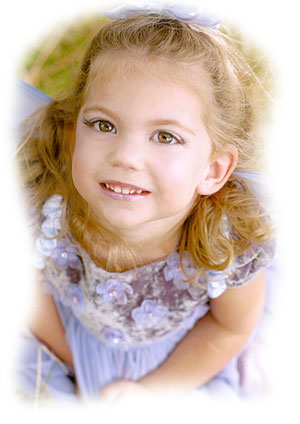 SPECIAL EVENTS
Prom $15 (If done at an off-site location, must have minimum of 4 people)
Parties, VIP events, Gift Certificates, Family Photos $35-45
MAKE-OVER GIRL'S NIGHT
$15 per person
For all ages
Want to have some fun with some friends? We'll come and teach you all about the latest techniques and colors and help you with you make-up concerns and questions. We'll even apply some of your make-up for you. This is a fun way to learn and play at the same time. We use the hottest lines of cosmetics! Play with over 80 colors of eye shadow, pigments, and glitters. Use any of 40 lipsticks. Work with an artist who has 16 years of experience and has done make-up for movies, television, and fashion models. 2 hour session/4 person minimum.




FILM, TELEVISON, PRINT, or COMMERCIAL

Please call for pricing.

All services are available in studio or at your location (in most cases, a travel fee of $15 applies)